ACH Payment Processing using Invoice Plane


Credit Card & Electronic Check are optional
---
Merchant Account Settings Online Payment Settings
---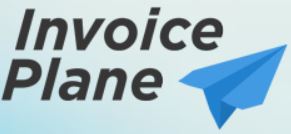 This Invoice Plane gateway add-on allows you to process Credit Card, ACH and eCheck bank EFT transfer transactions . This module supports Credit card charges, one time and recurring as well as refunds through the Invoice Plane admin interface. All transactions are handled by Invoice Plane using this gateway and customers will not have to leave your invoice/website in order to complete transactions.

All transaction results are properly logged and can be inspected on the gateway log page of Invoice Plane administration area.

ReceivePay, part of TodayPayments, is the technical and programming team. We will assist you in installing Invoice Plane correct for your use and also provide you Credit Card, ACH and Bank Transfer Merchant Accounts.
We will waive the "Module" fees if we provide your payment processing.
---
Receive Pay Credit Card Gateway Module
$
100
Real-Time Credit Card Processing
Stay on your website
Single time processing
Recurring processing
Valid SSL is Required
ACH & Credit Card Module Bundle
$
180
This is a perfect choice for small businesses and startups.
Real-Time Credit Card & ACH Processing
Stay on your website
Single time processing
Recurring processing
Valid SSL is Required
ReceivePay ACH & EFT Gateway Module
$
100
Real-Time ACH Processing
Stay on your website
Single time processing
Recurring processing
Valid SSL is Required
Invoice Plane integrated ACH (Electronic Check) Gateway Module

---
---
We support ACH formats including:
ARC

(Accounts Receivable Check Conversion)

BOC

(Back Office Check Conversion)

PPD

(Prearranged Debit or Credit, One-time & Recurring, Business to Personal, B2C)

CCD

(Cash Concentration Disbursement Debit or Credit, One-time & Recurring, Business to Business, B2B)

TEL

(Check by Phone)

Under the TEL Rule, only inbound telemarketers and sellers that have existing business relationships with consumers may obtain a consumer's authorization to initiate an ACH debit over the telephone. As evidence of a consumer's authorization of a TEL transaction, the telemarketer or seller must either: (1) Record the oral authorization of the consumer, or (2) provide the consumer with written notice confirming the oral authorization prior to the settlement date of the entry.

RCK

(Represented Check, NSF Check Recovery)

Multiple Batch and import options

WEB

(Internet ACH from a Web Site)

Whether your business is a Web address or a street address, you're banking on sales of products and services to keep your business thriving. And that means you need bona fide payments, whether by automated clearing house (ACH), electronic funds transfer (EFT), e-Check or other means.

High Risk ACH Processing
Check-by-Phone
Batch File Uploads
NACHA File Format Software
Recurring Debits & Credits
One-Time Debits & Credits
Online Checks from your Website
Inbound & Outbound Telemarketing
Complete Online Real-Time Reporting
Check Conversion - Point of Sale
Check Conversion - Non-Point of Sale
With our ACH credit payment processing, financial transactions between you and your customers are instantly verifiable, hassle-free and secure. Reporting is streamlined, instantaneous and user-friendly.
The ACH / EFT Network is a highly reliable processor and efficient nationwide batch-oriented electronic funds transfer system governed by the NACHA ( National Automated Clearing House Association ) Operating Rules and electronic funds transfer act which provide for the inter-bank clearing of electronic check payments for participating depository financial institutions. The Federal Reserve and electronic payments network act as ACH operators, central clearing house facilities through which financial institutions transmit or receive ACH entries. Over the past five years our merchants have processed MILLIONS OF TRANSACTIONS proving the software and service to be reliable, effective and a cost saving process for electronic transactions.
InvoicePlane supports various different online payment providers like PayPal, Stripe or even the Bitcoin provider Coinbase. The following providers are supported by default.
Configure your payment provider
To configure your payment provider, select the provider from the dropdown list. If you don't know which provider should be selected please contact your provider.
Receive Pay Merchant Services
...continues to meet the challenge of our clients by offering a cost effective e-check gateway into the electronic check banking system. Electronic banking includes the transfer of funds between companies and / or consumer accounts for collection and payments.
Allow us to offer and create an electronic payment processing program to provide you access to your funds in an expeditious manner.
---
(800) 969-8047
---
Apply NOW
Stop Going to Your Bank to Deposit Checks!